A Novel Approach To Improving Cancer Care
New in-vitro diagnostics are needed to monitor and predict cancer metastasis. This would help stratify patients for optimal treatment and follow-up care.
We are developing cancer diagnostics that will give clinicians the power to detect and predict metastasis with high specificity and sensitivity. With these tests we will redefine the cancer care pathway.
Winner of AHSN Accelerator 2020
Contact us on info@MetaGuideX.com
---
---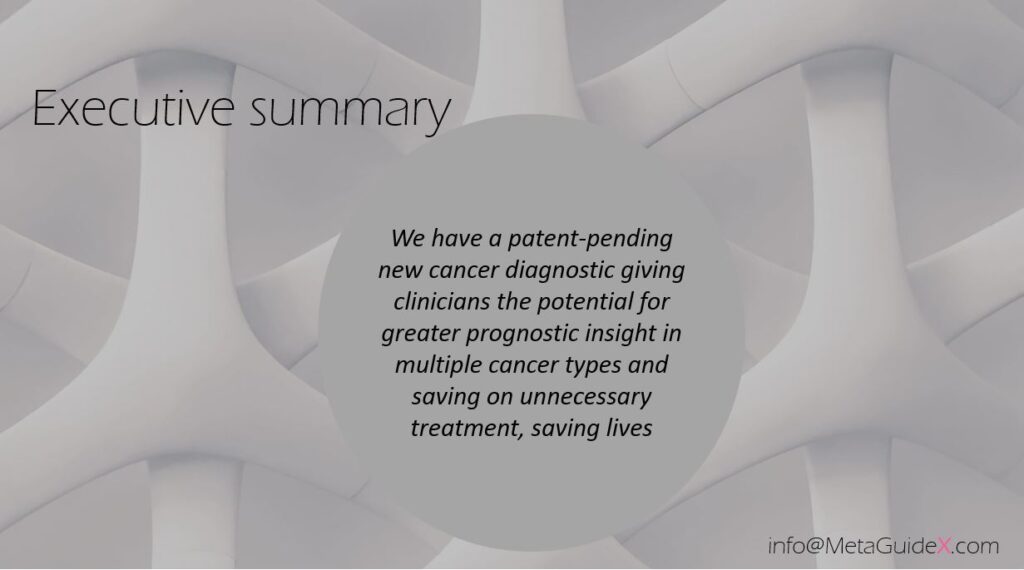 ---
---
The MetaGuideX Team

---
Contact us on info@metaguidex.com
MetaGuideX Ltd – Company number 12549905